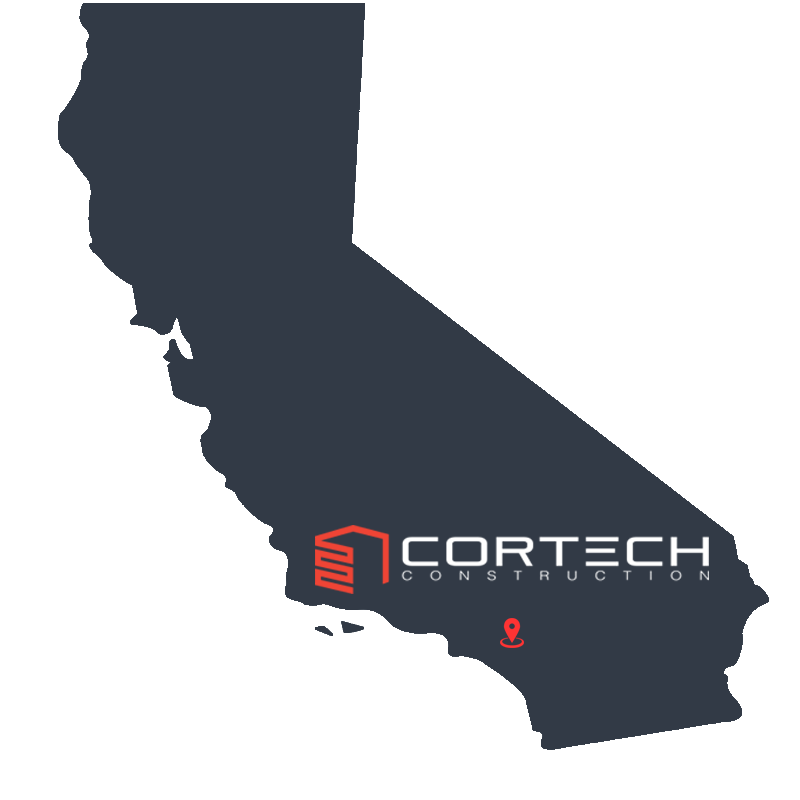 Our Mission
At Cortech Construction, Inc. our mission is to provide a level of honesty and integrity that is unparalleled in the industry. We value the importance of our client relationships and are determined to deliver high-quality, cost-effective projects by employing the most knowledgeable, experienced, and motivated teams available.
We are a full-service construction and building company with over 20 years of experience in the construction industry.  Our Company offers a wide range of construction expertise, ranging from industrial and commercial projects to tenant improvements and custom homes.
Successful projects, regardless of the size and scope, require a team approach from project inception to completion.  Cortech fully understands the importance of developing and maintaining a clear line of communication with all stakeholders.  Accordingly, communication is the key to providing value in every project Cortech is involved in.
At Cortech, our experience allows us to provide outstanding quality while respecting cost and time considerations in order to ensure high-quality results.  We have developed strong business relationships with our sub-contractors, who are committed to delivering superior results.
We look forward to providing you with the greatest construction experience possible.
License #1018819
We Take Pride in the Relationships We Have Developed